Marine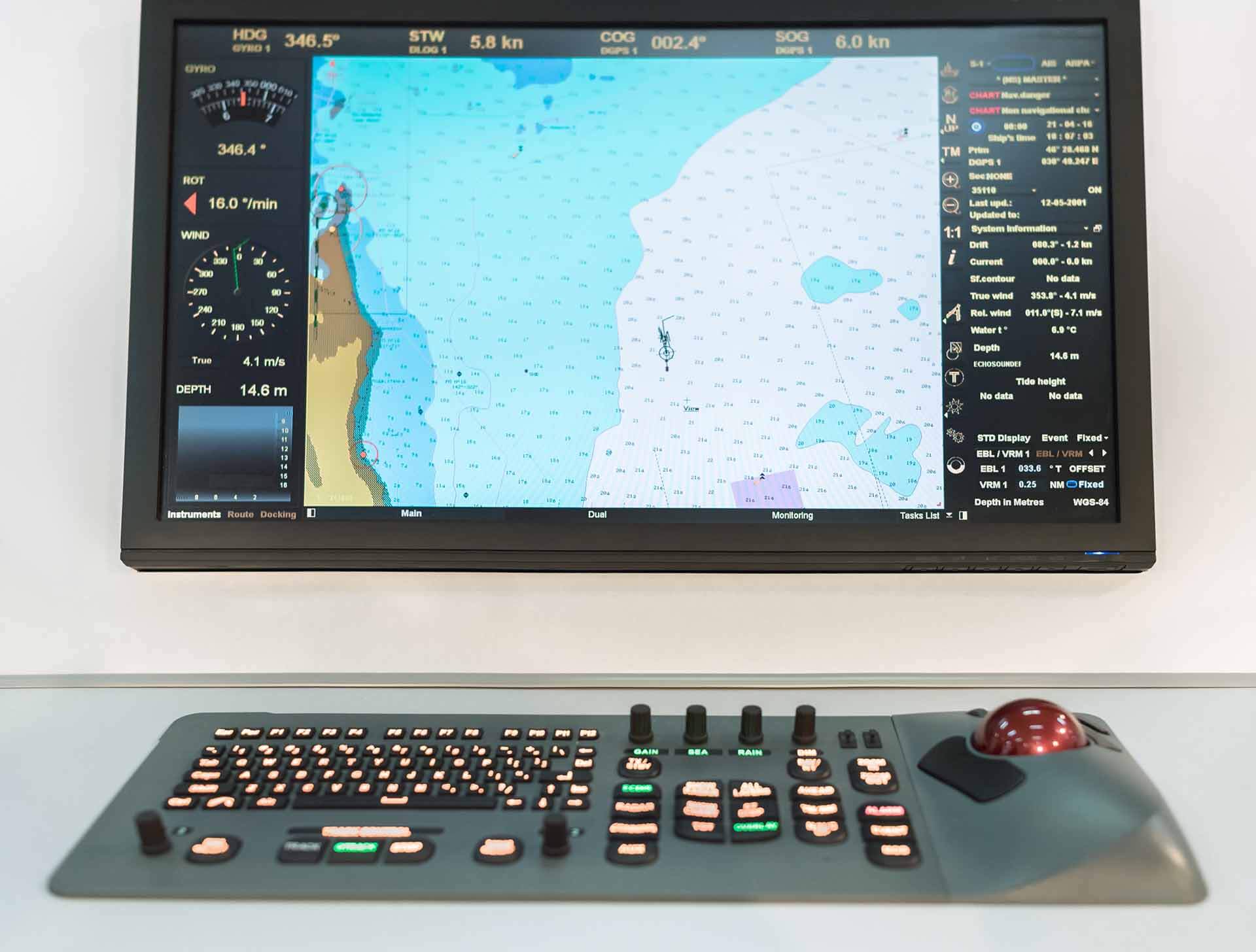 Durable, waterproof, and night mode operational. DisplayBoost's rugged LCD touch screens stand up to the shocks, vibrations, and wide-ranging weather conditions afforded by marine life. The anti-reflective and sunlight readable screen uses specialized treatments to reduce glare without scattering light, so your screen stays sharp and visible even under harsh outdoor sunlight.
The high contrast ratio and LED backlights utilize state-of-the-art polarizers, light enhancing films, and multi-chips sensors to keep your screen light crisp and consistent even in dark lighting conditions, making night travel easy. Night Vision Imaging System (NVIS) compatible LCD monitors are available for even better nighttime enhancement. Advanced mounting techniques reduce shock and vibration absorption, ensuring your LED screen remains damage-free.
DisplayBoost's marine LCD screens go above and beyond the conventional. Whereas most displays offer a 5 step dimming control, we provide a 1000 step control that takes you from full brightness to 0.1 nits. And every screen uses optical bonding to prevent moisture, dust, and dirt from seeping into your system and destroying it. Our screens are waterproof to IP65 standards and can easily be customized to IP68 standards for added protection. DisplayBoost provides those extra touches that marine screens need to make life on the water easier.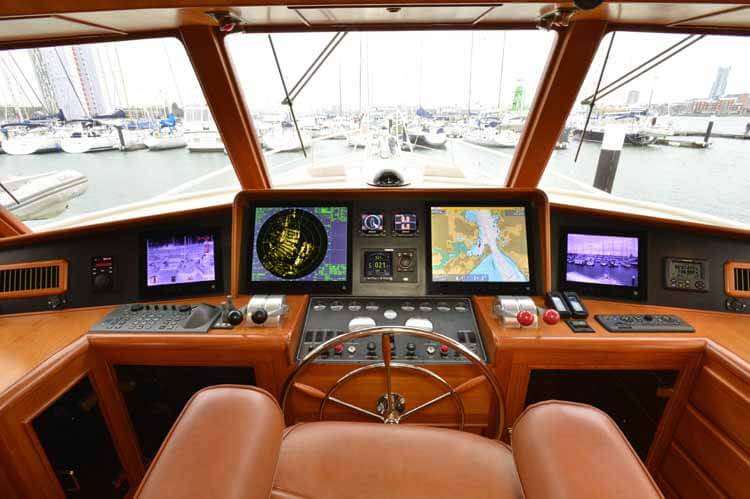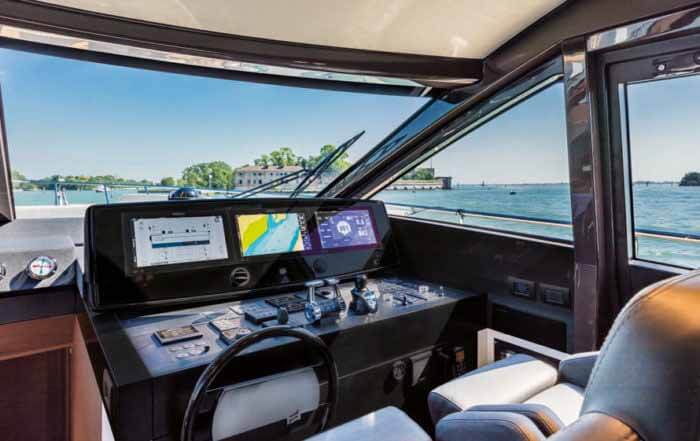 Anti-reflection/ Anti-Glare Solution
Through the use of AR/AG film or glass to improve display legibility in all conditions is the most popular and easy way.  Anti glare surfaces scatter light so that you do not see sharply defined reflected images or direct light sources, but AG effects can reduce sunlight readability. AR treatments reduce reflections without scattering light and thus allow more light to pass through the substrate, greatly increasing readability.

Brightness Enhancement
(Sunlight Readable)
Brightness enhancement is a well resolved image with high contrast ratio that doesn't get washed out in high ambient lighting and direct sunlight.It's both the minimization of internal reflections and upgrade the backlight system. It's also the combination of techniques that work together to ensure optimum readability in very bright conditions.

Fanless Design
Low power and low heat LED backlights together with industrial grade components enable fanless enclosures required for low noise. dust free and sealed requirmentts.

High Contrast Ratio
A number of factors affect contrast ratio. The ambient light is the most obvious, but it starts with the type of LCD cell technology. we can significantly improve results by the use of different polarizers, light enhancement films and reducing internal reflections.

LED Backlight & MTBF 70,000 Hours
LED backlights in contrast offer high uniformity, long life, low EMI noise and high shock and vibration resistance. They also have the advantage of low power consumption and low heat output, factors that significantly improve reliability. Our LED backlights are all proprietary design using highly sorted, low variability multi-chip LEDs, and unique light guide design, for maximum light output, efficiency, and uniformity from edge to edge. Another advantage of LEDs is that they are a green technology, being inherently more efficient, and also mercury and halogen free.

Lower Power Cunsumptiomn
Led technology eliminates the need of high voltage inverters and have much lower heat output. DC power consumtion is further lowered by using matched, low varialbility, multichip and it consumes less power than AC CCFL lighting. nowdays green technologies and energy management, low power consumption is more important than ever.

Light Sensor
An ambient light detector that auto-adjusts the LCD/LED panel backlight brightness based on ambient light. A monitor or display system can enable either auto-dimming of the backlight or auto-standby power on/off. A delay can also be added to reduce response times, i.e. to react to persistent ambient light changes.

Optical Bonding
Optical bonding is a technology that enables us to dramatically improve contrast ratio and display legibility in all conditions. A conventional display has an air-gap between the LCD cell and the cover glass; add a touch screen and there is another air gap. Every time there is an air-glass interface reflected light will reduce the visible contrast of the display. Optical bonding fills the air-gap to eliminate the air-glass interface and dramatically reduce the amount of reflected light. Our optical bonding technology can increase real world contrast ratio by 5 ~ 10 times. Optical bonding when combined with anti-reflective, or anti-glare glass and/or touch screens are a very effective method of improving display legibility even without increasing the brightness of the display. Conventional LCD displays can collect dust and condensation in the viewing area and due to the air-gap between the LCD cell and the cover glass. Optical bonding will eliminate moisture and dust problems, which is why optical bonding is standard on our marine line of displays.

Touch Screen
All our LCD displays can be specified with an intigrated touch screen. while resistive and projected capacitive touch screen are the most popular and appropriate for most application. we also offer other types touch screen as required cantrollers and drivers are provided with each touch screen for easy intigration to your systems.

Waterproof / IP rating
Many of our LCD displays can be `specified with waterproof or water resistant front bezels to IP65 standards. Certain designs can be made IP68 compliant suitable for full immersion underwater.

Wide Temprature Operation
Virtually most of our LCD displays are design for -40°C ~ +80°C operation with some capable of even highr temprature. extreme low temprature operation is available on request.

Wide Dimming
LED backlighting controlled by our proprietary LED cantrol boads enable wide dimming to ensure the optimum brightness for any light condition. conventional displays have about a five steps dimming cantrol. We provide a 1000 step control all the way from full brightness to 0.1 nits.

Wide Range DC Input
Many environments have variable quality power available so we have designed controllers that can accept from 9V~36V input with no effect on the efficient operation or long life of the displays.
Products we carry are from industry leaders